Whether used to divide a classroom to elevate the learning environment or in the library to create more private study areas, portable room dividers are excellent options for schools and universities alike. As a bonus, add a wipe board to your portable system and increase the utilization even more!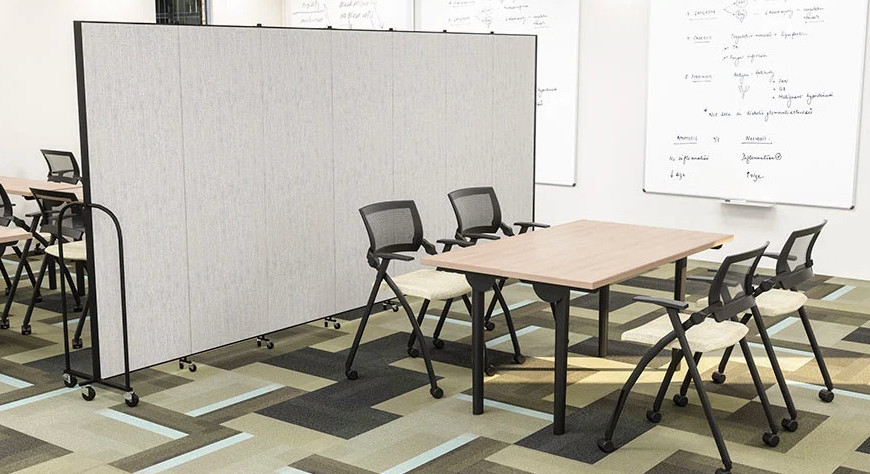 A portable partition in a classroom setting decreases distrations and elevates the learning experience.
Make the librarian happy by using a portable partition to absorb sounds and create quiet study environments.
Or utilize portable partitions to display your student's art work!