Government facilities host a wide range of events and different demographics, so how spaces need to function to best accommodate people is constantly changing. Portable partitions make space alterations effortless.
Portable partitions can be used create quiet and private voting environments for community members on voting day.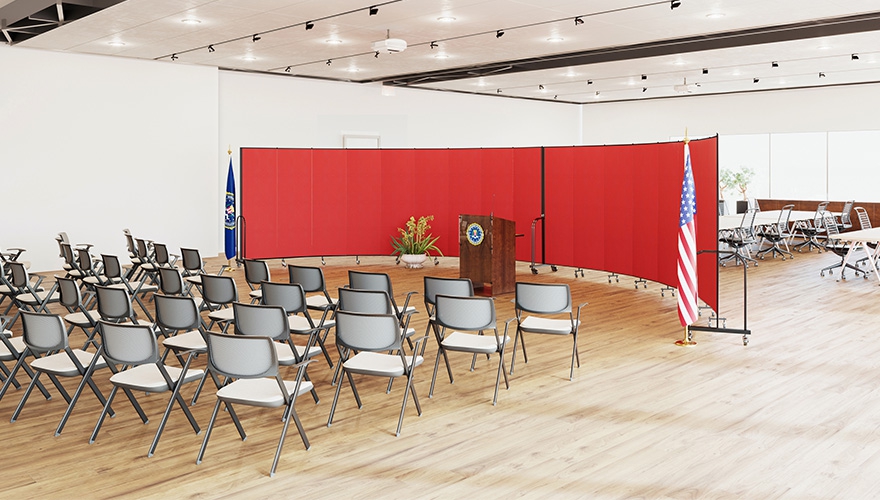 With nearly 40 finish options, portable partitions make excellent backdrops for press conferences.